WHO WE ARE
Carahsoft Technology Corporation is partnering with Efrus Federal Advisors LLC (EFA) to manage the Coalition and support the development and execution of the Coalition's lobbying and business development strategy.
—

Alfresco provides modern enterprise content management (ECM) and business process management (BPM) software built on open standards that enables organizations to unlock the power of their business-critical content. With the controls that IT demands and the simplicity that end users love, Alfresco's open source technology enables global organizations to collaborate more effectively across cloud, hybrid and on-premise environments. Innovating at the intersection of content, collaboration and business process, Alfresco's software manages over seven billion documents, powering the daily tasks of more than 11 million users worldwide. Select Alfresco customers include: Amnesty International, Cisco, DAB Bank, FOX, NASA, PGA Tour, and Sony Entertainment. Founded in 2005, Alfresco's U.S. headquarters are in San Mateo, California and European headquarters are in Maidenhead, UK.
—

Carahsoft Technology Corp. is the trusted Government IT solutions provider, delivering industry-leading open source solutions to federal, state, and local government agencies. Carahsoft is Red Hat's Master Government GSA Dealer and Distributor providing support, training, and consulting services. Carahsoft's Open Source practice provides unique value and leadership in the open source community. As a trusted Government IT solutions provider, Carahsoft delivers Red Hat and other industry-leading open source solutions through a value-added channel of system integrators and partners.
—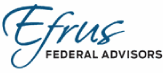 EFA's Robert Efrus is a nationally recognized federal IT procurement lobbyist who specializes in helping his industry clients leverage the congressional oversight process in support of procurement outcomes. Over the course of his 25 year industry career, including his role as Presidential Management Fellow at NASA Headquarters and congressional staff member for a United States Senator, Mr. Efrus has provided outsourced business development and lobbying services to the public sector sales organizations of federal market leaders. Robert will be supported by Enterprise Open Source Subject matter experts from Carahsoft and our Member Companies.
—

Red Hat is the world's leading provider of open source software solutions, using a community-powered approach to reliable and high-performing cloud, Linux, middleware, storage and virtualization technologies. Red Hat also offers award-winning support, training, and consulting services. As a connective hub in a global network of enterprises, partners, and open source communities, Red Hat helps create relevant, innovative technologies that liberate resources for growth and prepare customers for the future of IT.